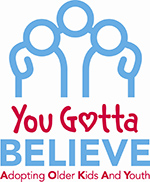 The Adopting Teens and Tweens Radio Forum is a show about all facets of adopting teens and pre-teens from the foster care system. Broadcasting the first Monday of every month from 7:30pm to 8:00pm, on Long Island's AM1240-WGBB. You can also listen live online from the WGBB website, or from your iPhone using the TuneIn app!
This program is brought to you by You Gotta Believe!, a homelessness prevention program that seeks to prevent homelessness by finding permanent  adoptive homes for pre-teens, teens and young adults in foster care.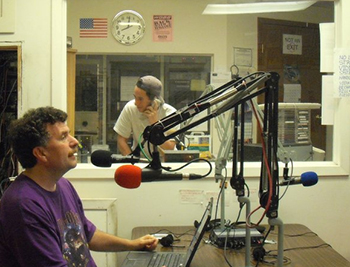 You can download or stream any of our past shows by clicking the Show Archives link at the top of the page. You can also use our "Search" feature located at the top right hand corner of every page, to search for shows concerning a particular topic.
About You Gotta Believe!
YGB's mission is to find adoptive parents for young adults, teens and pre-teens before they age out of the foster care system and run the extremely high risk of becoming homeless.
Learn More: http://yougottabelieve.org/