Pat O'Brien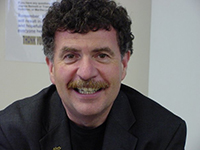 Show host and producer Pat O'Brien is also the Founder & Former Executive Director of You Gotta Believe! The Older Child Adoption & Permanency Movement, Inc. (YGB).  YGB is one of a precious few organizations in the U.S and the only organization in the New York City Metro area that limits its practice to finding permanent parents and families for young adults, teens, and pre-teens in the foster care system.
Chester Jackson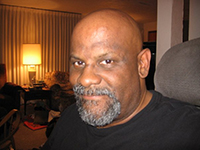 Co-host Chester Jackson a resident of Pittsburgh, has worked in the field of teenage adoption and foster care recruitment for 20 years.  Chester is the former Associate Executive Director of You Gotta Believe, a job he dedicated his life to for nearly 15 years. Chester has been instrumental in effecting the permanent placements of hundreds of older foster children over his career.
Chester and his wife are the proud parents of a blended group of young adults, including several who were adopted as teens. Chester also has an appreciation of adoptee issues in that he is a late discovery adoptee (LDA) who did not learn of his own adoption until he was in his early 30's. He has been educating the adoption community for years with his written work on parenting issues and about adopting older children, and has been honored for his work by both the North American Council on Adoptable Children and the Dave Thomas Foundation for Adoption.