Pat O'Brien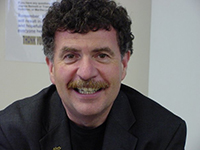 Show host and producer Pat O'Brien is also the Founder & Former Executive Director of You Gotta Believe! The Older Child Adoption & Permanency Movement, Inc.  You Gotta Believe is one of the few placement agencies in the country that limits its practice to finding permanent parents who will legally or morally adopt teens, pre-teens, or young adults in foster care without regard to whether the youth is freed for adoption or not.  You Gotta Believe has a major contract with the City of New York to find permanent families for teens and young adults in New York City. The agency also has a five- year federal grant to recruit families for Suffolk County teens from the constructive adults who are very much a part of the teenager's life cycle. This grant attempts to find homes for youth despite the fact that they continue to have ties with their birth families.  The Project looks to find permanent parents who will understand that youth need to continue to have contact with their birth families.  YGB is also working on another four-year federal grant to help New York City to find permanent homes for 100 teens living in congregate care facilities where YGB has out-stationed its staff at a variety of residential treatment centers and group homes around the New York City area.  YGB was also awarded a generous award from the Dave Thomas Foundation for Adoption called Wendy's Wonderful Kids a signature program of the Dave Thomas Foundation that allowed YGB to hire two full time staff, one for its Long Island Office and the other for its New York City office, to do specialized intensive child-focused recruitment on 20-25 of the longest waiting children.  
Pat offers keynotes, trainings, workshops, and consulting across the country on three major topics: 1) the connection between foster care & homelessness and how to prevent homelessness by recruiting permanent homes for teens and pre-teens in foster care; 2) how unconditional commitment to all children who come into our care is the essential ingredient in preventing both placement disruption and foster care drift; and 3) how to utilize laughter and humor to reduce the stress, tension and pain of everyday life.
Pat has his Master of Science degree in Social Work from Columbia University School of Social Work. Pat was recently honored as an "Angel in Adoption" by the Congressional Coalition on Adoption Institute in October, 2007 for his 20 years of work in the field of older child adoption.
Chester Jackson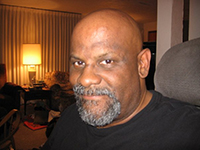 Co-host Chester Jackson a resident of Pittsburgh, has worked in the field of teenage adoption and foster care recruitment for the past twelve years.  He worked as the Intake Coordinator for Downey Side, Inc in New York City for seven years.  He then worked as a recruiter for Families United Network in Pittsburgh for a couple of years before taking his current position as the Associate Executive Director of You Gotta Believe, a job in New York City he has been commuting to since June of 2001.  Chester has been instrumental in effecting the permanent placements of hundreds of older foster children over his career as an Intake Coordinator, Recruiter, and Associate Executive.
Chester is the adoptive parent of a sibling group of teenagers who he and his wife adopted when they were 14 and 15 years old about thirteen years ago. He and his wife have two birth children, ages 10 and 12,  and most recently offered their home permanently to another teenager whom they assumed guardianship of when the teen's single mom had past away. 
Chester certainly has an appreciation of adoptee issues in that he is a late discovery adoptee (LDA) who did not learn of his own adoption until he was in his early 30's.
Chester has educated the adoption community for years with his written work on parenting issues and about adopting older children, and was honored at the 2003 NACAC conference with an Adoption Activist award.